4-Ingredient Paleo Green Bread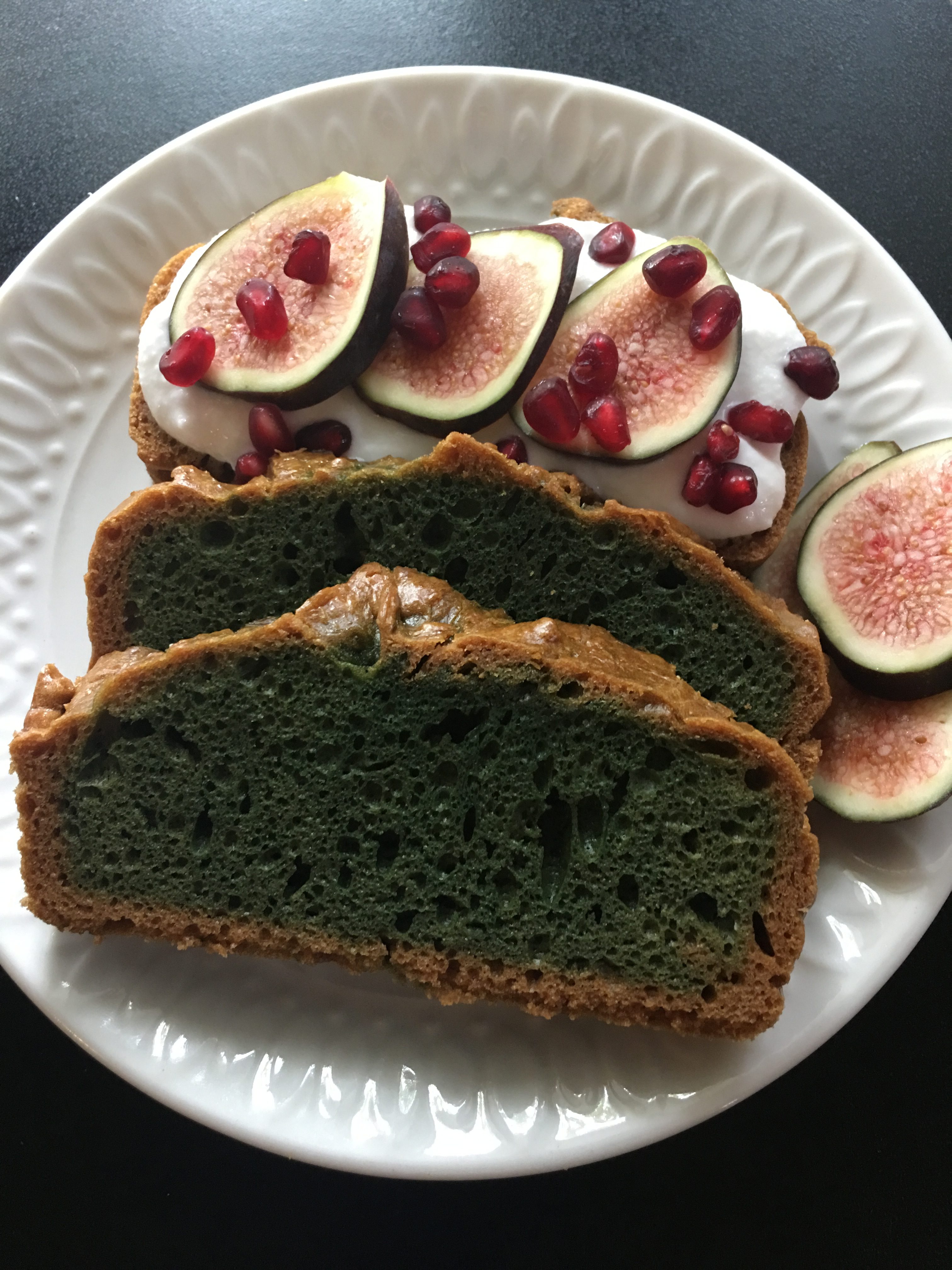 Today I am feeling accomplished AF because I baked paleo bread today. I haven't cooked in so long thanks to the Whole30 meal delivery service, Model Meals. Plus my bread be lookin' like it's the holidays up in here!
I've had my eye on Lil Sipper's green bread for a while, but after I saw WellthyBelly post her green bread, I got my ass to Mother's Market to get some Organic Sunbutter.
The recipe ONLY calls for 4 ingredients:
Eggs ( I used Betsy's Handsome Brook Farms)
Apple Cider Vinegar (Lil Sipper suggests Fire Cider)
Baking Soda
You can find the recipe on Lil Sipper's website. I didn't want to post here because she deserves all the credit and website traffic. 😀
Oh and I agree with ShutTheKaleUp on the best product of 2017 being The Coconut Cult (It's expensive but so DAMN good). I topped my paleo bread off with Coconut Cult, black figs, and pomegranate.