6 Tools for Non-Designers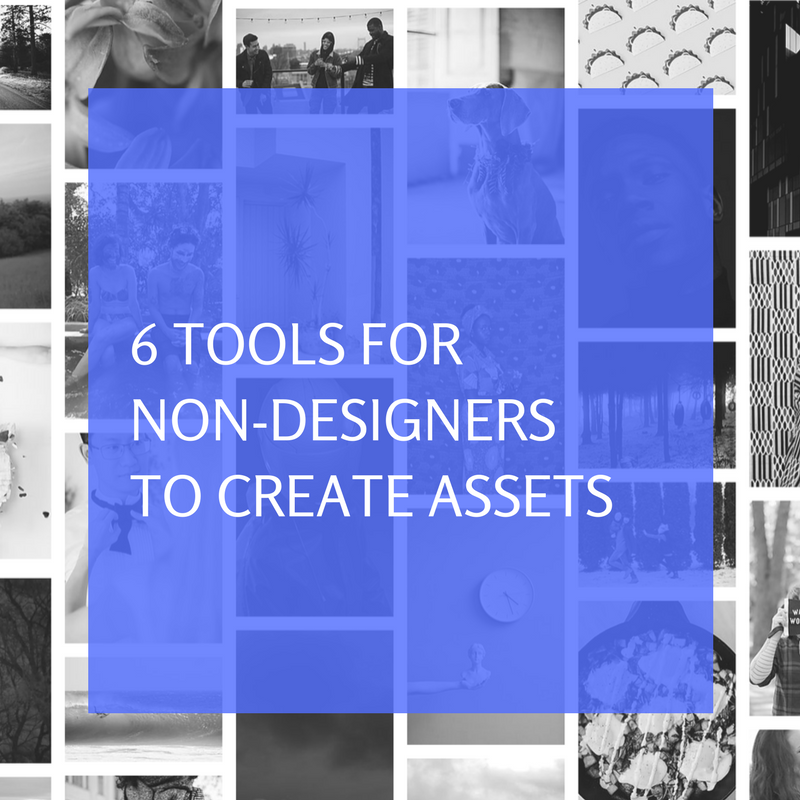 Welcome to this late night edition of my super exciting blog (it's 9:30pm #momlife). I thought a midnight snack edition was timely because I hear about a lot of people losing sleep and stalling over posting any content because they don't know how to take pretty pictures or design an asset or cannot hire someone to do any of that yet! Well, I'm about to give you a dose of Nyquil! (I can't tell if I'm being really clever or cheesy…)
First, I want to tell you – stop overthinking it. Yes, you want to make beautiful content but focus on the quality of your message and just staying CONSISTENT with posting if you're not artistic. Do that first and foremost.
Second, let me show you how to source some pretty, freakin' decent looking content without any skill needed.
1. Canva. I use Canva daily. It comes fully loaded with design templates, just update the copy and swap out some photos. Easy peasy.
2. Piktochart. Great for more corporate materials. Presentations. Infographics. Reports.
3. PicMonkey. Simple photo editor with some "advanced" tools that still keep it easy to use.
4. Stocksy. High-quality stock photos. A little pricey but worth it, especially for long-term use photos you may need for a website.
5. Unsplash. Gorgeous photos, totally free. Send good karma into the world though and credit the photographer.
6. Polarr. Photo editor. I like to use this one on my desktop, but it also comes with a mobile app. You can make your own filters and save them. This is great if you're going for a consistent look and feel across your Instagram feed and want to save a ton of time when editing photos.
Pro Tip: Do not ever steal photos from another website or even just Google search and use them in your blog posts or social content. There are people out there who have full-time jobs just scouring the internet looking for misuse of photos. If you steal a photo, don't be surprised if you get a cease and desist letter allow with a hefty fine.
Now go! Create!