8 Hacks to Double Instagram Story Views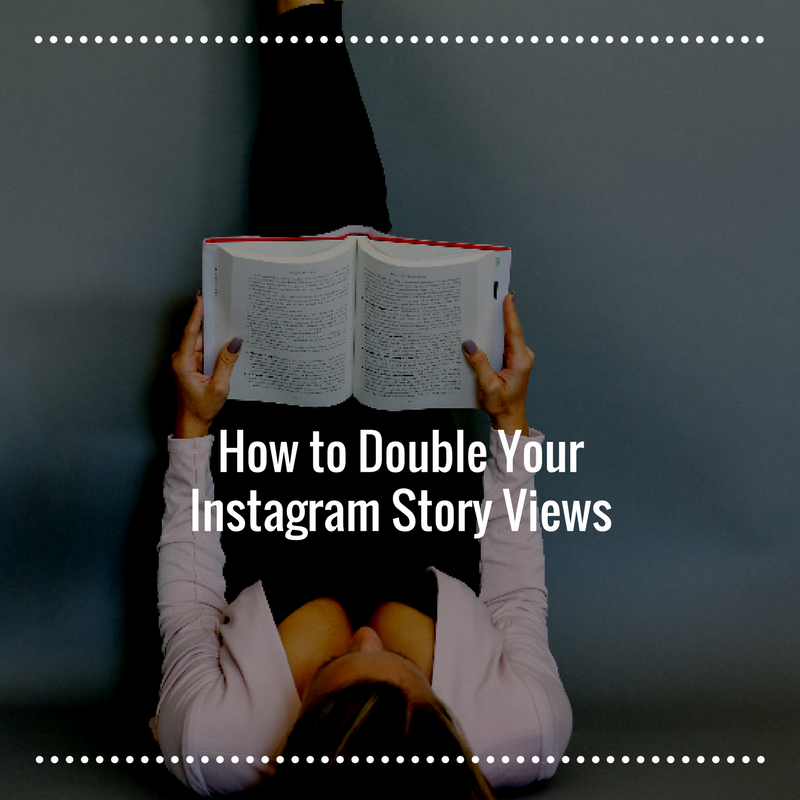 Did you know Instagram stories are NOT served up in chronological order? The Stories section of Instagram also has an algorithm. Instagram shows you Stories in the order that you're likely to be most interested in based on how you interact with users' Stories. The key is to keep viewers engaging with your Stories in some way and viewing them consistently to assure consistent visibility.
8 tips to increase Story views, reach a broader audience, and generate engagement:
Tip one is obvious, but I'm going to say it: Create great content that engages your viewers. Be real. Be authentic. Be you. Be helpful. Be consistent.
Try out different types of content to keep things interesting: photos, videos, boomerangs, filters, etc.
Utilize the Poll feature. Using this feature keeps users engaged in a fun way. Keeping them engaged is key to making sure they see tomorrow's Stories.
Add relevant Hashtags to your Story. Your Story then gets added to the Story of that hashtags. See example below for the hashtag #socialmediamarketing. Keep them relevant. Even better you can pinch them and make them as small as possible and change the font color, so it blends in with your photo making them unnoticeable.

Add a geolocation tag. Your Story then gets added to that geolocation Story and sometimes even added to your city's geolocation Story. Safety tip:  Don't add your geolocation until after you've left a venue. I'll occasionally make exceptions depending on the situation, but keep your safety in mind whenever sharing your location.
Ask a question, then ask people to direct message their answer to you. Choose a subject relevant to your content and audience.