Craft The Perfect Facebook Ad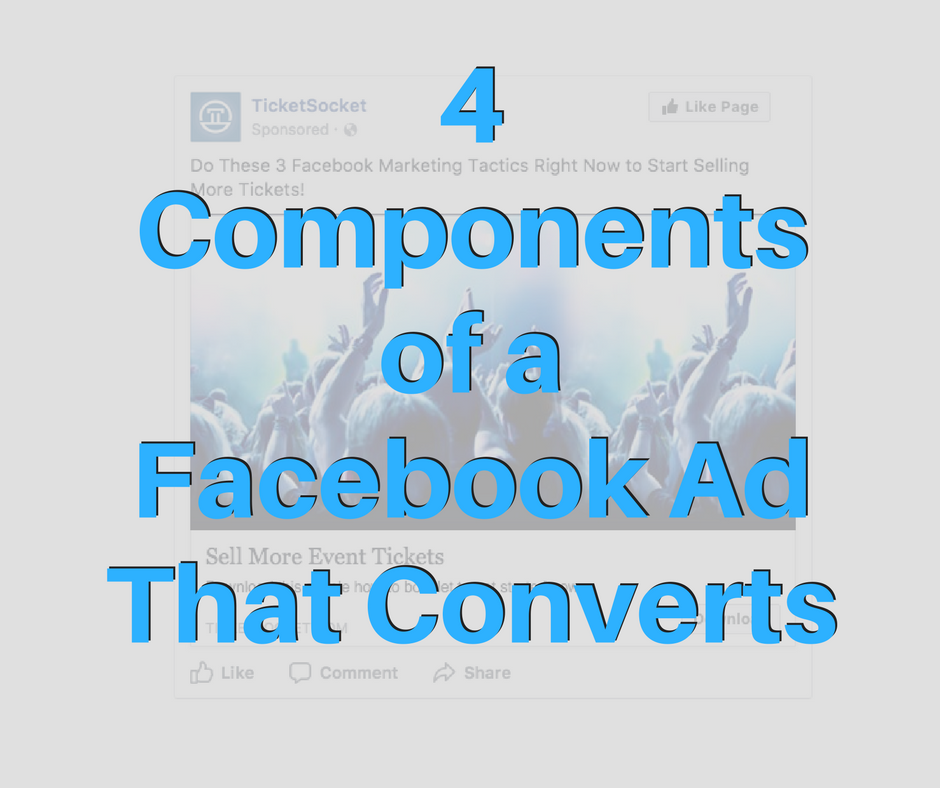 Yesterday, we chatted about why you should
never use the Boost
or Promote button and how it is better to use Ad Manager to set up more strategic ads.
Now, if you are relatively new to creating ads (that convert), I can break it down into four simple components. Spend time thinking about these elements before you publish an advertisement.
Here's what you need to ask yourself:
Is my asset (photo(s), video, gif) visually exciting and relevant? Think about it this way; your ad is interrupting someone's timeline to market your offer. You're competing against special life moments such as a best friend's wedding, a sister's new baby, a cousin's graduation. Make sure the photo or video you are uploading can compete with that kind of content.
What is my value proposition? Sure, you want someone to click through on your ad and buy your product but what is in it for the end user? How will their life be changed by engaging with your content? Put yourself in their shoes and think about the value you are offering them, not the product.
Do I have a CLEAR call to action? Tell them exactly what you want them to do. Don't assume they will be so intrigued and just want to learn more. Most importantly, do not ask them to do more than one thing. Do not ask them to comment AND click through to read more. Keep it simple.
Is my copy concise? If you want someone to click on your ad, you got to leave a little bit to the imagination. Let your website or lead page doing the selling. Save the long copy for your blog. Get to the point. There's only so much selling you can do in one little social post – getting them over to your website is crucial because you can control their experience. On Facebook, there are too many opportunities to be quickly distracted.
Here are some samples of a couple of ads that have performed very well.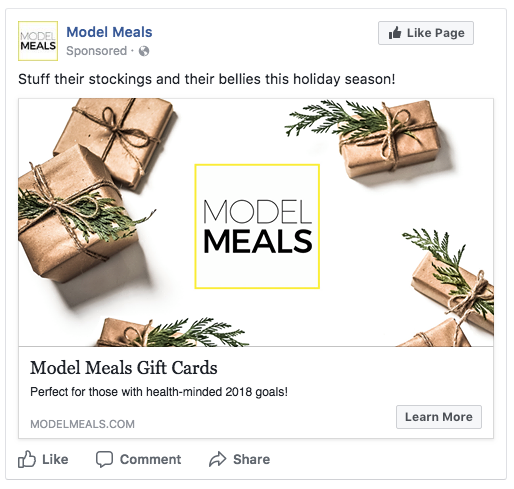 This ad was simple and effective. Part of the reason it performed well in driving sales is not only because of the simplicity but also the targeting (another day, another post). The asset is appealing. Great gift idea for health-minded people. Get your gift card. To the point. SIDENOTE:
Model Meals
is a Whole30 meal delivery service, and it's incredible, you should check them out.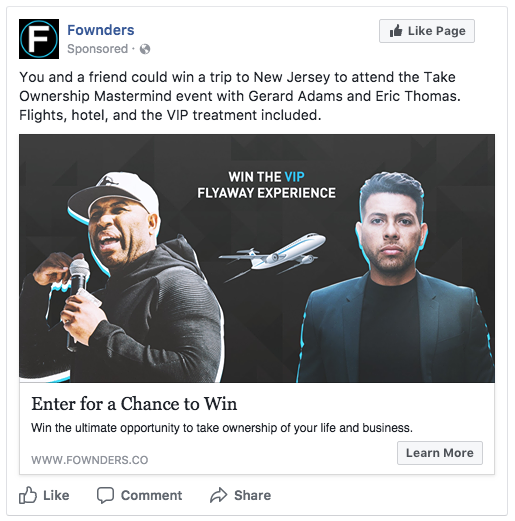 The asset is appealing to the audience targeted (two highly respected figures in their field). Win an ultimate VIP experience with Gerard and Eric is the value proposition. Call to action is Enter to Win. The copy is short – no need to click the "see more" button to read all the text. If you are an entrepreneur, check out
Fownders
. You will find the training you need to succeed as an entrepreneur – I don't know where else you can find quality content like theirs. You also get access to their community with your membership, and I like to network in the Slack channel if you ever want to chat about your marketing questions. 🙂
*Each day I share a new valuable marketing tip, sign up here to get on my list, so you don't miss out: http://eepurl.com/dc9qxf