Don't Forget About Twitter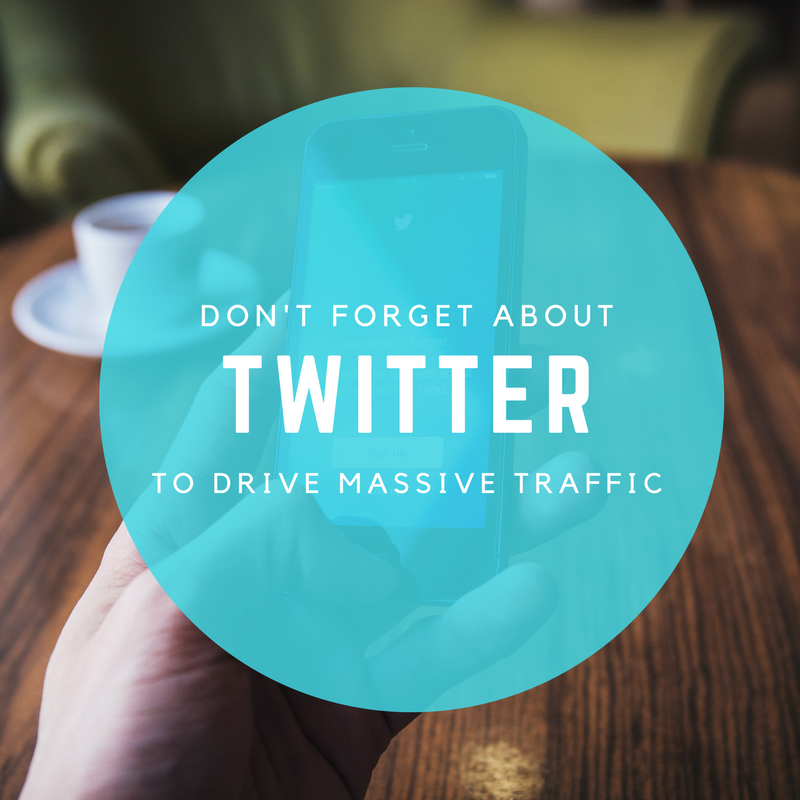 This tip goes against what I usually preach about social media marketing.
Okay, so what is the special tip that goes against what I typically teach in digital marketing?!
It has to do with Twitter. …stay with me. I get it, you probably do not even remember your Twitter login, but I want to give you a little experiment. I was inspired after reading Grant Cardones' 10x book. He believes in an idea of omnipresence. Being HIGHLY visibility, in your face, on every platform possible. On Twitter, he sends out a Tweet nearly every hour. Sometimes more.
For 30 days, test sending out an abundance of tweets. Aim for 20-30 a day. For 30 days. This works great if you have a blog (or a YouTube channel filled with videos) and want to attract an abundance of visitors.
Carve out one day this month to schedule out all of these tweets using a tool such as Sprout Social.
Write tweets that are interesting and compelling to bring traffic back to your website. Extract quotes, stats, cliffhangers, etc. from your content. Give someone just enough of a taste to want them to click through to read more. Leave enough space to include 2-3 relevant hashtags. You can even try @ mentioning relevant accounts that may enjoy your content and give you a good ole retweet.
I've done some preliminary testing of this technique and have seen great results. I'm going to do this 30-day challenge with you so I can put together a solid case study with analytics for you to see how well it works.
How does this go against what I normally teach in social? I'm not asking you to nurture a community. I'm just telling you to put your content out there. Pump. It. Out. Let's see how it does. I think you will be pleasantly surprised. After the 30 days is up, let's take a look – you might find that it would be REALLY worth your time to nurture a community with proper engagement on Twitter.