Should Women Read The Mask of Masculinity?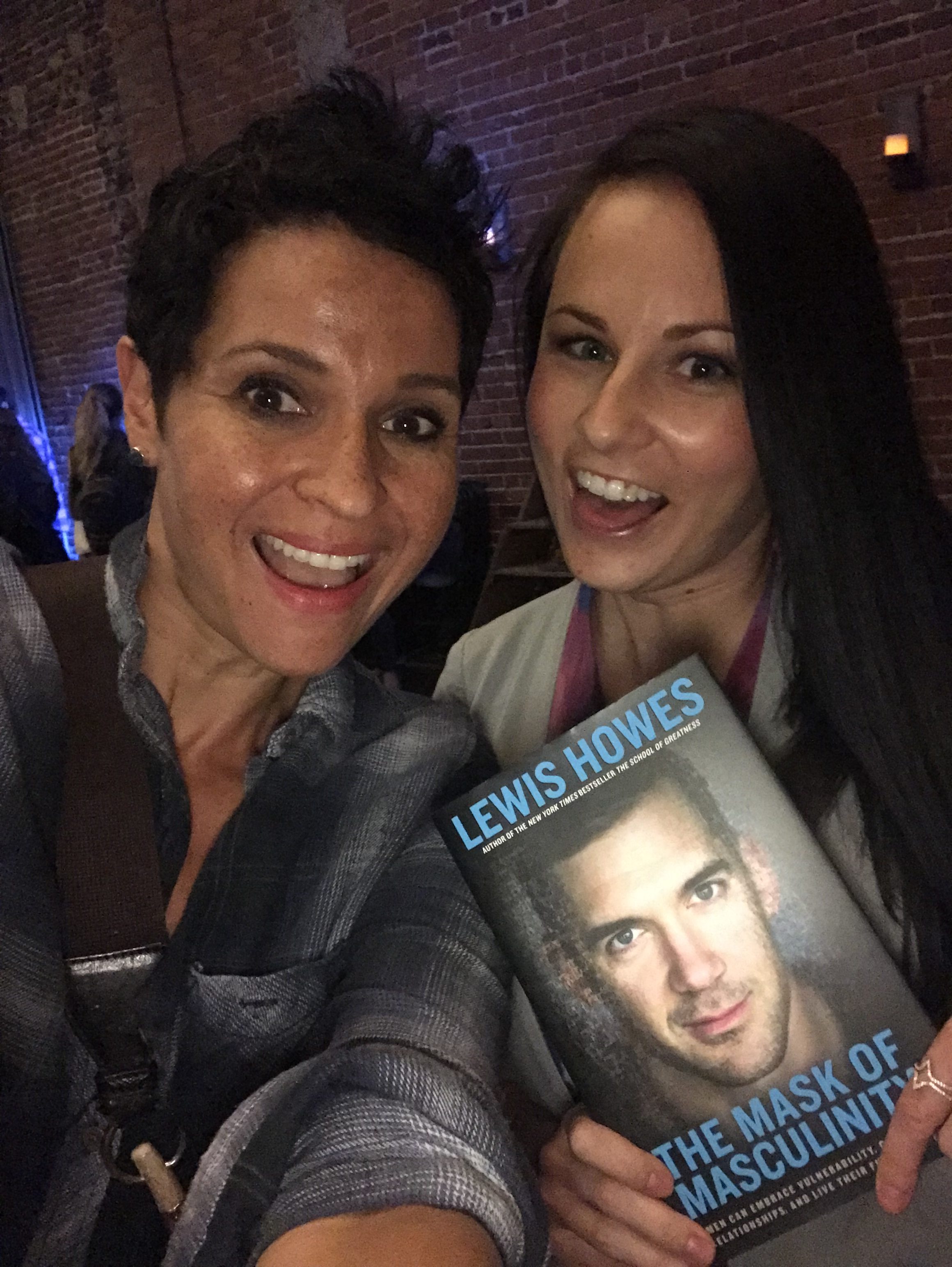 Sometimes synchronistic & serendipitous events come together to lead us directly into the storm. All for a good reason, of course, to grow, to learn, to prepare us for own Hero's journey to something magical.
4 years ago, I had a phone call with Lewis Howes. He shared with me some of his story in which he shares in his new book, The Mask of Masculinity. It was quite the vulnerable conversation for someone just considered an acquaintance. After sharing his story, he asked me tough questions about my life. Am I where I thought I would be? What are my dreams? What am I doing to achieve them? Am I truly happy? Am I living the life I know I am capable of?
I fumbled for words answering. At that point in life, I felt I reached a level of success I was satisfied with, but couldn't lie to myself that I hit a plateau in EVERY area of life. Something in the back of my mind was nagging at me. I wasn't all that happy, and it took someone to get real with me and ask the tough questions for me to stop playing small.
That 2-hour call created a butterfly effect in my life. It led me down an entirely new path. Through Lewis, I met some incredible friends; I began the journey of making TOUGH changes in my life to pursue my highest path. I get stuck along the way and I'm far from perfect, but with a positive outlook, a great book, a text from an old friend, a twin flame, soul sister, retreat, a yoga class, OR the perfect cup of coffee…SOMETHING always comes along my path to help me on my way. To open me up to a new way of being. A higher level of consciousness & understanding of myself.
What is undoubtedly another New York Times bestselling book (The School of Greatness) started with a person who asked more of himself, does the hard work, and shared his story one straightforward phone call at a time. I encourage you to read The Mask of Masculinity, whether you are a man or a woman, and find one line, or one story in the book to help you along your path.
In the Mask of Masculinity, Lewis discusses each of the different masks that most men in our lives wear. He provides real examples and stories but what I love most is that each chapter ends with practical advice. The advice outlines how as a man, you can break down this mask and let your true self shine through. There's something for the ladies in each chapter too – there is advice for us as women how we can better support the men in our life who may wear that mask. Here are the masks discussed:
The Stoic Mask
The Athlete Mask
The Material Mask
The SExual Mask
The Aggressive Mask
The Joker Mask
The Invincible Mask
The Know-It-All Mask
The Alpha Mask
The Mask of Masculinity was a difficult read for me, emotionally. I often found myself crying as I took on a new understanding of men and how I can be a better woman in their lives to support them. While a difficult read, indeed one of high value. I found value in both understanding men and how to support them, but also in masks I've worn that just have not served me well. Another book I wish I could have read sooner in life.
*If you are a woman, join my PRIVATE Facebook group just for women to have more intimate conversations with each other around different book topics. Here is the thread for our discussion around Lewis' book, The Mask of Masculinity. *
Thank you, Lewis!