Schedule Your Instagram Content Now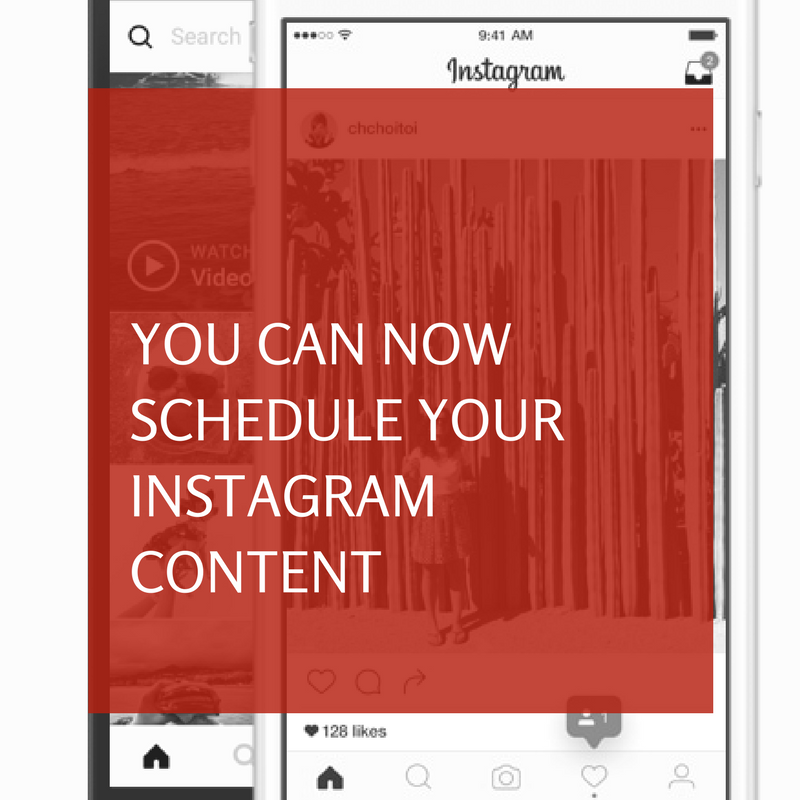 The LONG-awaited feature from content creators everywhere has suddenly arrived. That's right; you can now schedule out your Instagram content.
What's so great about scheduling out your content? Well, mainly for efficiency. Imagine being able to schedule out your Instagram content on Sunday evenings to be posted each day of the week. No more stressing about interrupting whatever you are doing to post your content during 'prime' hours. Also, being able to schedule content means you can work on your desktop or laptop instead of your cell phone – for me, that minimizes my chances of spelling and grammar errors.
Okay, so there is kind of bad news. This is currently only available to Facebook Marketing Partners and Instagram Partners. Here's some that you may be familiar with and can start using right away: Hootsuite, Shoutlet, SocialFlow, Sprout Social (my fav), Spredfast, Sprinklr, and more. Those are all the scheduling tools I have personally used throughout the years, so those names stuck out to me.
Improved insights and metrics are expected from both Instagram and Facebook too!
If you need a tool to schedule out your Instagram content, my favorite for small businesses is Sprout Social. I think it is easy to use, robust, provides a lot of helpful analytics, and more. Check them out first (not being paid to say this).