Content Calendar Heaven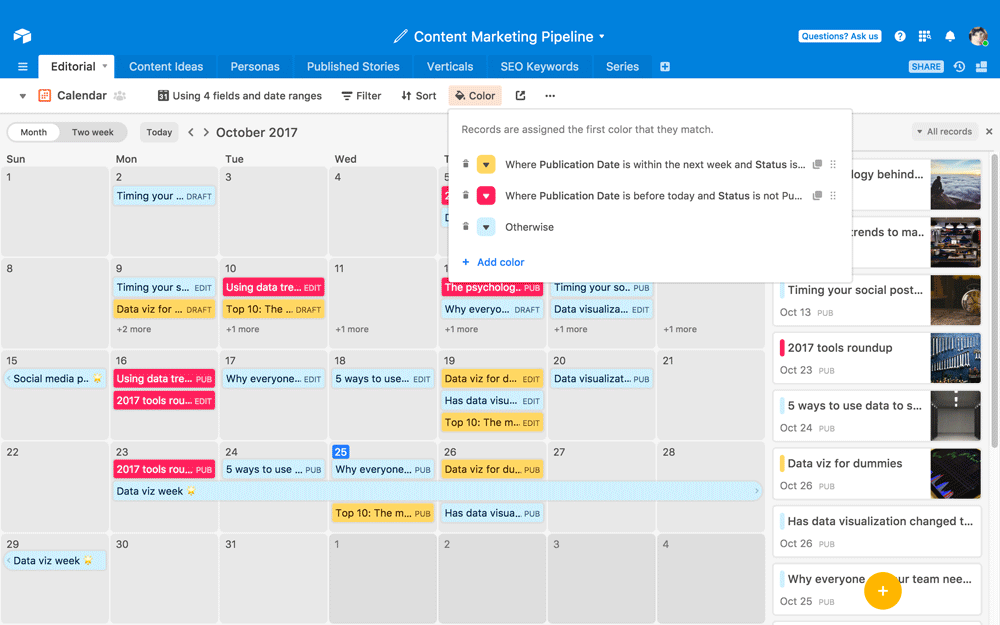 Tonight I want to share with you a new tool that I have been using for a few months now. It's been life-changing for me. Figure out content calendars can be tricky and more complex than some would like to think. When you're posting to multiple social networks it can be challenging to organize all the post dates, the copy, the asset, and understanding who is even responsible (if it's not just you) to create, edit, and publish the content.
Let me introduce you to AIRTABLE.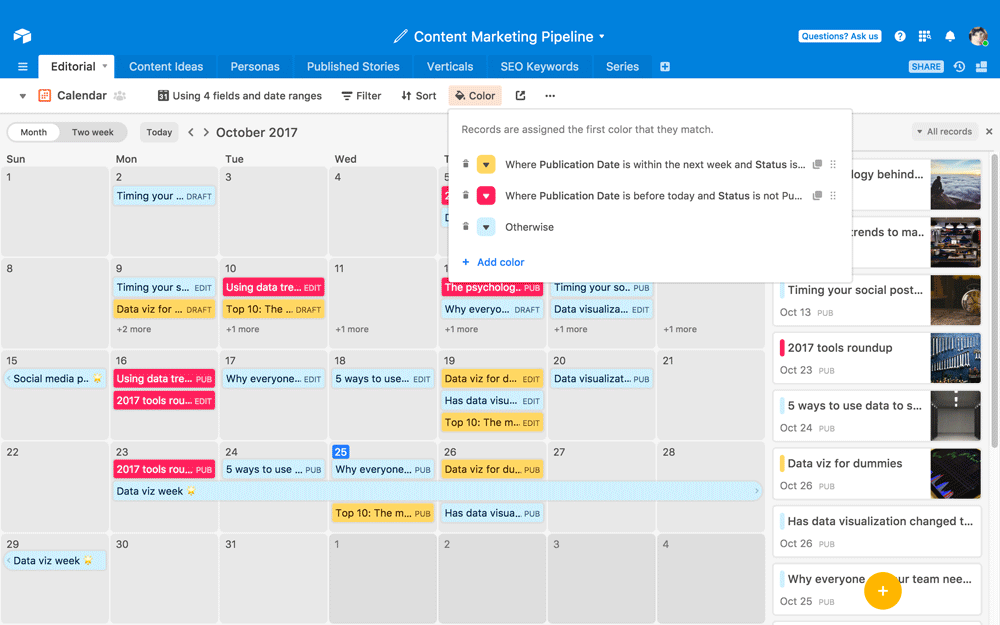 Airtable comes loaded with templates too for you to start from because, how defeating is it to start at a blank document and figure out how to get started?! There's hundreds to choose from and templates for every department and business niche. Here are some the categories of templates you can browser from: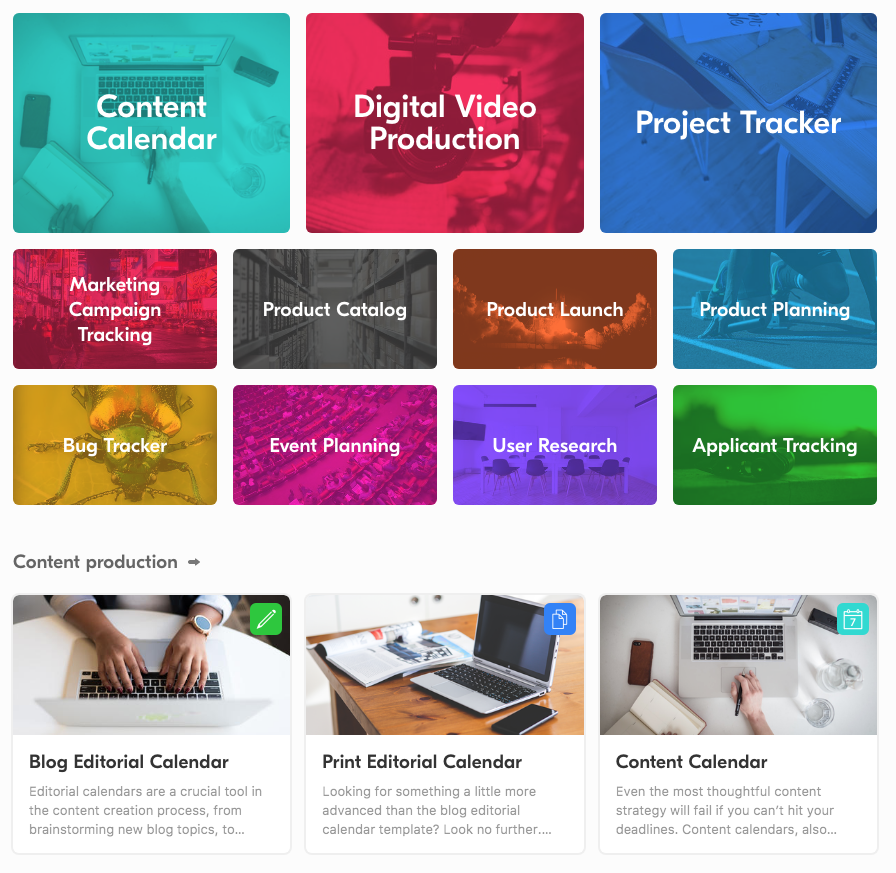 I'm thinking of creating a video walking you through how I plan out a content calendar for a client. Let me know if that is something you would be interested in seeing!
Happy creating! I hope this helps you get organized, strategic, and stay consistent! I usually block out 2-3 days a month to build out and write all the content for myself and clients – drop it in this calendar, then each morning I open up the site, grab what I need and post (or schedule). There is also a mobile app so you can grab the content from your phone for easy mobile publishing.
Also, full disclosure, the Airtable link is a referral link, which means they give me a $2 credit if someone buys their tool. I'm sharing this tool though because I LOVE IT! Also, there is a free version!