How to Stage Your Instagram to Attracts Followers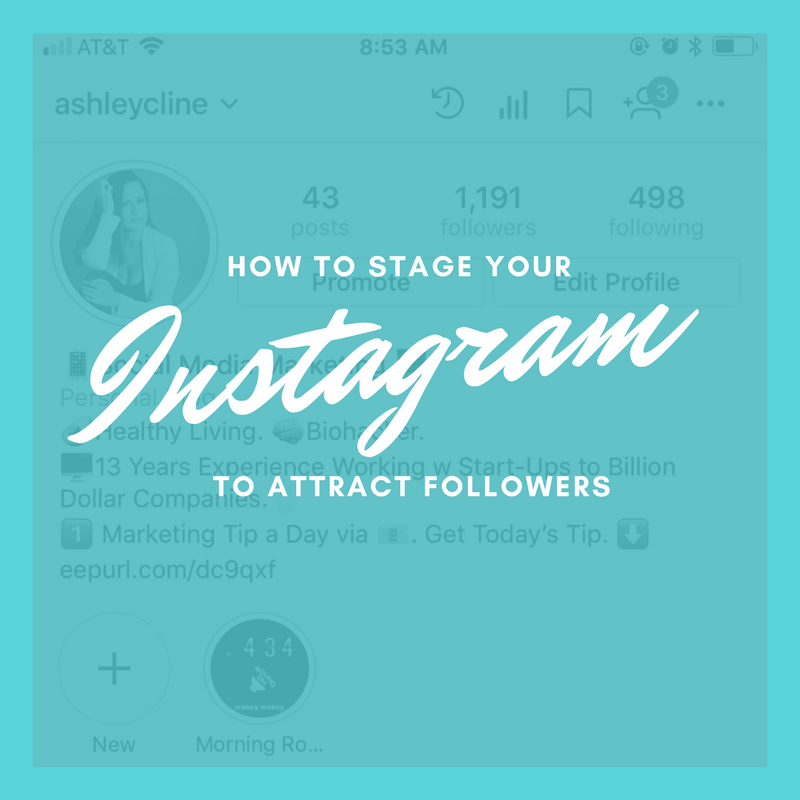 To grow an authentic, engaged, non-spammy following on Instagram it's essential to set up your profile in a way that not only allows you to be found but compels someone to want to click on the big blue Follow button.
Your Instagram profile is composed of seven core parts, which all need to work together to provide value and still uniquely showcase who you are. Yes, there is more to an Instagram profile than these seven components, but these are the main ones you want to initially focus on. Those seven parts include:
Profile Picture
Name
Username
Bio
Website
Featured Stories
Content Feed
Today we will briefly touch on each of those parts and tips on what it should include. In the near future we will further break down each part for Instagram marketing mastery.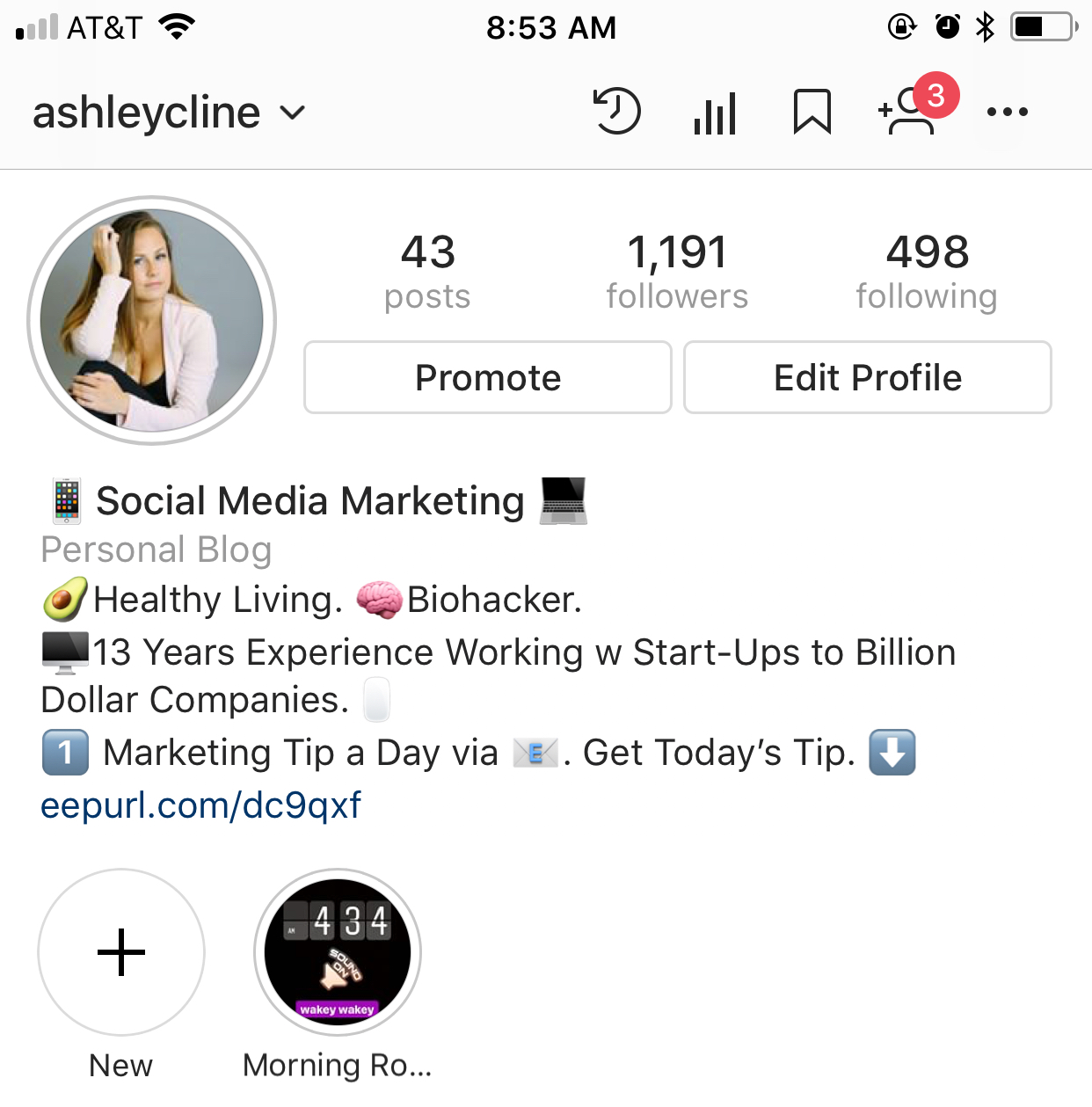 Profile Picture: Choose a photo that best represents you. This profile picture not only appears as a focal point on your Instagram profile but also appears next to your name as you engage on the platform. If you are a person, it's best to choose a good headshot because a full body shot is difficult to see. If you are a brand, a great product shot or logo will suffice.
Name: This is the name that appears on your Profile. Take a look at mine as an example. My username already states my name, Ashley Cline, so instead of repeating myself, I am utilizing the Name section to take advantage of anyone who may be searching for social media marketing on Instagram. If someone searches for my name, since it is in my username, I will still be found. Consider a keyword-friendly name for your profile. Another example would be Model Meals, instead of repeating Model Meals as their Name on the profile, they use Whole30 Meal Delivery which allows them the added exposure for anyone searching for Whole30 or meal delivery.
Username: It's best to keep your username as your name and/or brand name if possible. Of course, if that is not available, you'll need to get creative and consider using a period or underscore within your username to achieve this.
Bio: This is where most people miss the boat. Most profiles are eager to tell you all about them and the things they love and who they are. Yes, this is important, but you also need to showcase this in a way that lets people know what's in it for them. What is the value of them following you? You need to tell them about yourself while also telling them the kind of content they can expect to see from you a majority of the time. I.E. in my profile, I showcase that I enjoy marketing, healthy living, and biohacking – so a majority of the content you see from me will fall into those three categories.  More importantly, though, I end my bio with something that is a value add – one easy to implement marketing tip a day. Rather than just asking someone to join my newsletter, I tell them exactly what to expect if they join so they can easily decide if it brings them value. Also, emojis are an easy way to add personality on a limited character length AND are searchable on Instagram. I.E. if you are an avocado lover, you can search Instagram for the avocado emoji and find like-minded people.
Website: Many people like to change out this link depending on their most recent post. In my opinion, you will get more out of your Instagram link if you put the call-to-action description in your profile bio copy rather than your photo/video post. Many people will only see one or the other, so it's best not to tie a certain photo/video you just posted to the link in your bio. If you do, be sure to update your bio copy to tell people exactly what they can expect if they click on your website link.
Featured Stories: This is a fairly new feature and it's a great way to expand your personality and show people what they can expect by following your profile. Create a story to showcase each part of you. For example, in my profile, I created a Featured Story of my morning routine which showcases the healthy living/biohacking side of me that I enjoy. Soon, I'll be adding stories with marketing tips, my favorite books, and a more personal side of me.
Content Feed: There are many debates as to how your content feed must look. Many people believe that in order to get a follow you must have the most beautiful aesthetic and all of your photos must have the same lighting, filter, etc. Of course, that looks great, and that is important if you are a photographer or a stylist, but most importantly, showcase content that is authentic and uniquely you because that is the only way to grow a community of people who want to engage your posts. Sometimes striving for that perfection of getting all of your photos to match and flow can prevent you from just moving forward. Don't over think it.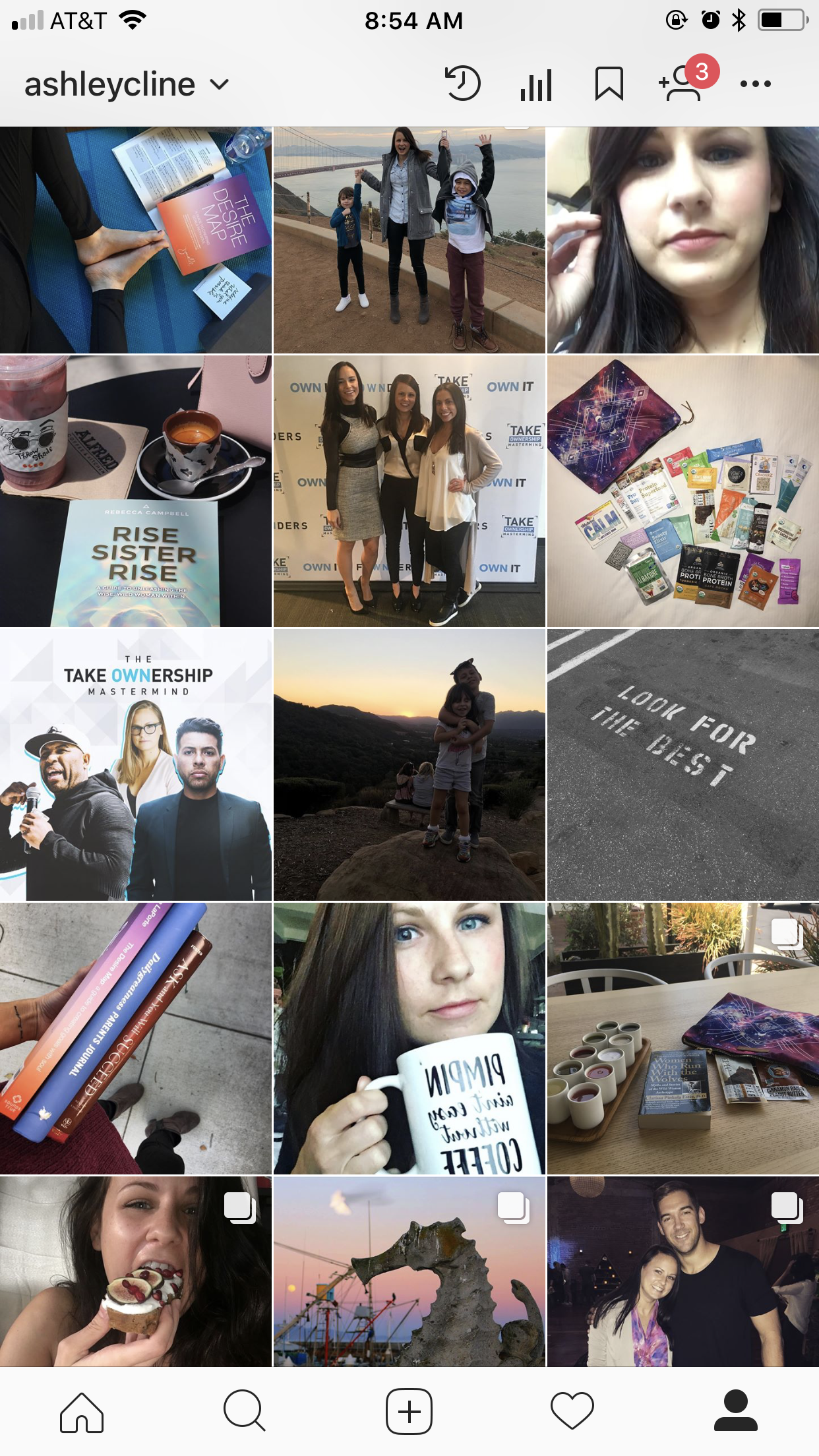 Drop a link to your Instagram profile in the comments, I would love to check it out!