I don't know about you, but the right song can make me feel like I can do freaking anything! That's why I put together an awesome list of strong women songs that you can listen to while working out, doing chores, driving to the office, or preparing for your next sales pitch.
Now, I promise to give you this incredible list of strong women songs… but first I have to explain what I actually mean by "strength."
Strong Women Songs Can Only Speak to the Strength You Already Have
Strength comes in all forms and ideas. Some of us are physically strong while others are mentally strong. Emotionally strong. Spiritually strong. The biggest misunderstanding about strength is that a person who exudes strength doesn't show much emotion. This is simply not true.
A woman who connects with her feelings and knows how to communicate them shows true strength.
With strength comes courage. Be a woman of strength with these tips:
1. Have a Strong Sense of Self
Have you stopped to think about it? To be a woman who exudes strength, you have to be confident in who you are and what you stand for.
To start, list out the core different areas of your life and how you choose to feel. (Be careful of using the word "want," this will keep you out of a state of "wanting.")
Career: I am accomplished.
Health: I am energetic.
Knowledge: I am hungry for new information every day. A student to life.
Relationships: I am worthy of love. 
Self-Love: I love myself and am confident. 
Asking yourself these questions creates a strong foundation for you to start understanding what you believe in. Just know that your answers will never be exactly the same as someone else's. That's okay! You are unique and that is a gift.
2. Have a Daily Mantra
A mantra is simply a statement that is repeated frequently. It's your inner voice—how you speak to yourself. Having a positive mantra that you repeat to yourself everyday will allow you to train your brain to think positively.
This is why strong women songs are so effective at making you feel empowered. You listen to those songs over and over—and pretty soon, their empowering lyrics get stuck in your head.
First, write your mantra down on a piece of paper every morning. Start your day off on a positive note while setting the tone for the rest of your day.
Then, read the mantra aloud… at least once. The more, the better.
Daily Mantra for Strength
I am a woman of strength.
I can handle anything that comes my way with courage and grace.  
All things are possible.
3. Spot Your Support System
We've all heard the saying that you are the average of the five people you spend the most time with. Think about women who you admire for their strength and why. Add people to your inner circle who have admirable strength.
First, make a list of 5-7 women that you admire because of their strength. Strength in any form. Both people you know and don't personally know.
Then write down next to each name what exactly you admire about their strength. Say it aloud.
Now, switch out the women's names for the word "my" and read aloud. For instance, I admire my ability to persevere through any situation.
Lastly, take the opportunity to connect with each person on your list in some way. If she is a friend, take them to lunch! Maybe she's an acquaintance, so write her a handwritten note to let her know you are thinking of her and admire her strength. If she is someone you don't know at all, such as an author or an actress, read a book of hers or hang up a photo with a quote of her somewhere you will see it daily.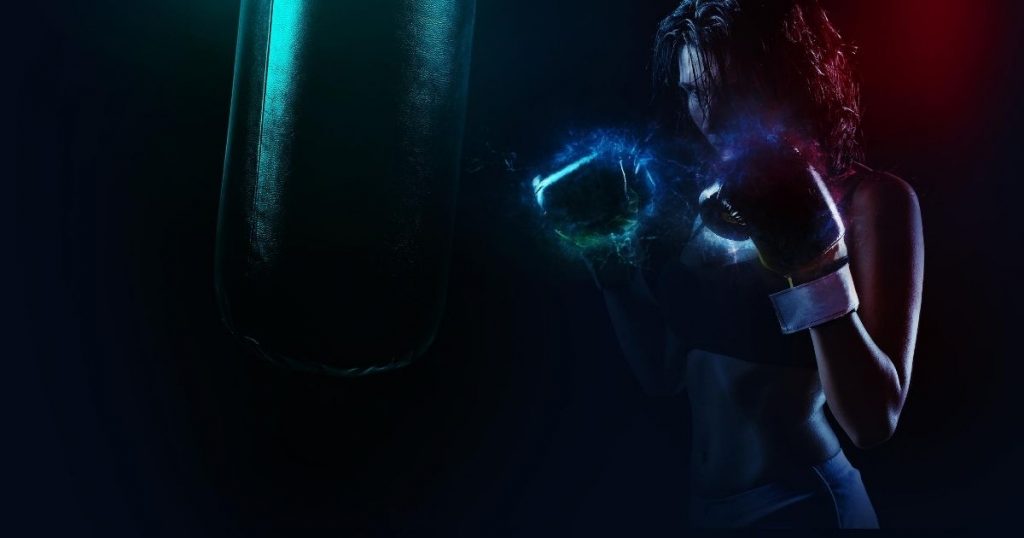 Strong Women Songs to Play on Repeat
OK finally—as promised—here is my list of strong women songs that you'll want to listen to over and over!
Click here to get my playlist of all these inspiring songs!
Fly by Nicki Minaj and Rihanna
Skyscraper by Demi Lovato
Girl on Fire by Alicia Keys
Unwritten by Natasha Bedingfield
Firework by Katy Perry
Run the World (Girls) by Beyoncé
Fighter by Christina Aguilera
Who Says by Selena Gomez & The Scene
Roar by Katy Perry
Brave by Sara Bareilles
Confident by Demi Lovato
Superstar by Lupe Fiasco and Matthew Santos
Diamonds by Rihanna
Stay by Rihanna and Mikky Ekko
Good Life by OneRepublic
Fight Song by Rachel Platten
F**kin' Perfect by P!nk
Love Myself by Hailee Steinfield
Stronger (What Doesn't Kill You) by Kelly Clarkson
Beautiful by Christina Aguilera
Survivor by Destiny's Child
Born This Way by Lady Gaga
Strong Woman Quotes to Repeat Every Day
These songs will be a powerful source of inspiration as you face each day. And if you need some extra motivation, repeat the empowering "strong woman quotes" below to yourself every day:
The struggle you're in today is developing the strength you need for tomorrow.
Give me the wisdom to know what must be done and the courage to do it.
You never know how strong you are until being strong is the only choice you have.
Strength doesn't come from what you can do. It comes from overcoming the things you once thought you couldn't.
Strength shows not only in the ability to persist, but the ability to start over.
What other strong women songs do you listen to? Let's empower each other!